We're proud to be recognized!
At Gaines Construction Co., Inc. we're proud of the work we've done. Through 48 years of dedication to quality results and customer service, we've earned a reputation as one of the best home & commercial improvement specialists in the area. See some of our major awards as well as what our customers have to say about us here.
August 2013 – Remodeling Magazine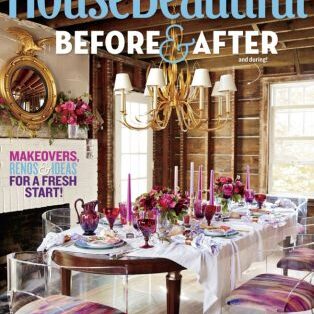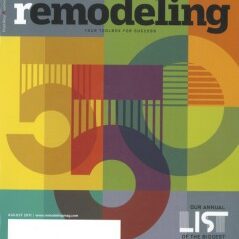 Remodeling magazine
Top "550" home improvement companies in the nation,Gaines Co #3 in CT August 2011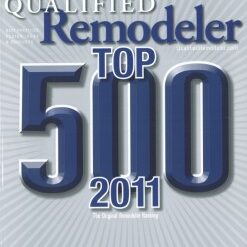 Qualified Remodeler magazine
Top "500" home improvement companies in the nation, Gaines Co is #3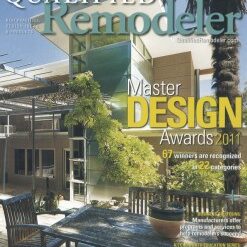 Qualified Remodeler magazine
Master Design Build award October 2011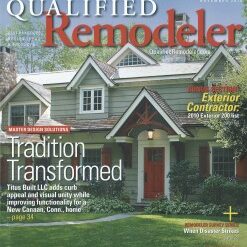 Qualified Remodeler magazine
Top "200" exterior contractors in the nation, Gaines Co is #1 in CT Nov 2010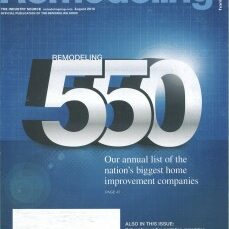 Remodeling Magazine
2010 Top 550 Home Improvement Companies in The Nation August 2010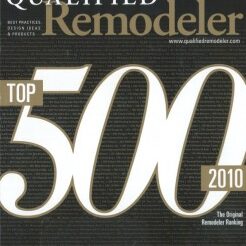 Qualified Remodeler magazine
2010 Top "500" home improvement companies in the nation. August 2010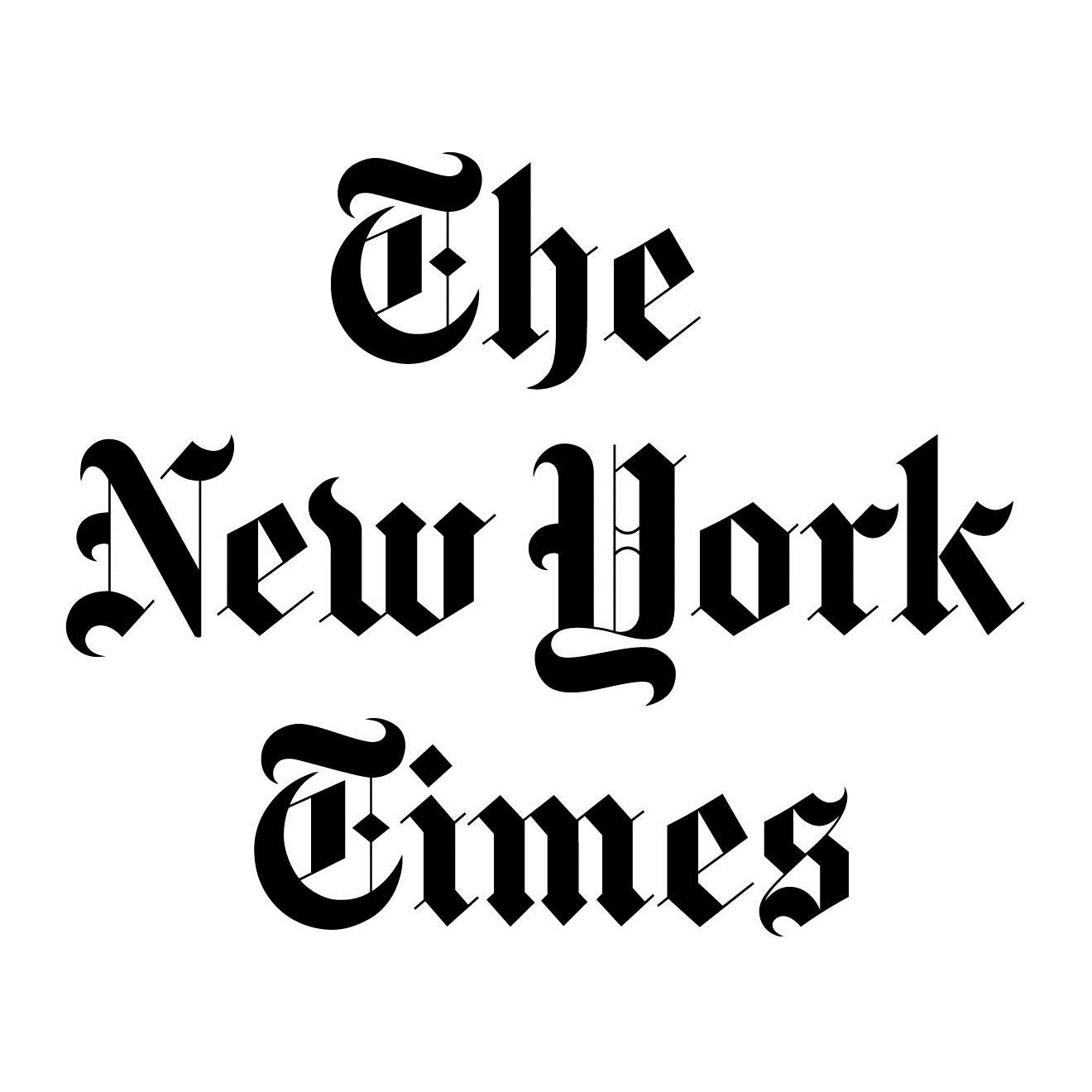 The New York Times
Fairfield County Remodeling Association
"Contractor of the Year" Awarded to Raymond E. Gaines, Sr.
Remodeling Magazine Big 50 Award
Testimonials
---
What do our customers have to say?
Gaines built our two-story addition.
We selected Gaines Construction Company to build a two story 1500 square foot addition to our home overlooking Long Island Sound in the Black Rock section of Bridgeport Ct. Construction started with demolition of a portion of a large deck on grade in August 2019 and was completed in early January 2020.

Our concept during design phase in 2018 was to take advantage of beautiful seascape vistas by expanding the first floor living room with a sun room bringing nature up close and expanding the master bedroom with a sitting area providing unobstructed views of the ocean along St. Mary's beautiful walkway park. This concept would also allow us to employ a more open floor plan on the first floor by eliminating a portion of an existing wall between the living room and an adjacent den.

Our architect solicited proposals from three qualified general contractors who submitted itemized proposals for the job based upon final building plans. Although it was somewhat comforting that all of the proposals were comparable in price range , our focus in selection was primarily on quality of experience and results from similar projects and reputation in the community for excellence . Our concerns were particularly directed to the fact that we planned on occupying our home during all or most of the time the two story addition was being added which we thought would be challenging both for us and our contractor as well as the complexity of the project in its unique location. With a very extensive use of large windows in an area known for high winds and salt spray during storms , thirty feet above sea level but less than 100 feet from the shoreline the building plans were complex and called for much strengthening and bracing for the conditions. The building plans required glass capable of withstanding winds up to 110 miles per hour and we required a contractor who was capable of dealing with all of these limitations .

We chose Gaines Construction Company despite the fact that it was not the lowest bidder. The persuading factor was the glowing recommendations we received from people we knew were meticulous and demanding within reason who had used Gaines as the general contractor on their residential projects. We have never regretted that choice.

The work was started almost immediately upon issuance of building permits ,advanced steadily towards completion with assistance of great weather and efficient ,hard work and was completed just about when originally agreed upon subject to reasonable contingencies. The slight delay in meeting the target date ( Christmas ) was clearly attributable to unexpected field conditions uncovered when opening the existing rooms to join the new space . These demolition discoveries required an expansion of the scope of work and additional engineering and plan revisions to correct pre-existing problems from either original construction in 1972 or extensive renovations done by prior owner in 1986. They clearly added time to the project .

The skilled workers directly employed by Gaines (and especially the lead carpenter Frank ) were thorough professionals who worked hard and with clear dedication to providing high quality work . They were meticulous about the quality of their work and their willingness to keep the work area clean while we continued to live along side major construction work, which was most appreciated .

The subcontractors chosen by Gaines were similarly well qualified and executed their various tasks with appropriate care for our house and very high quality work.

Thanks to high quality work throughout the process the post completion punch list was very short containing only minor items which were quickly and thoroughly addressed .

The key to the successful completion of this project ( we built a house in Westport from scratch with a different developer/contractor so we do know that not all construction projects go so smoothly) was that Ray Gaines was a hands on supervisor who constantly showed up in person to personally ensure proper execution of the complex building plan. He worked closely with our architect and structural engineer to make sure our project reached a successful completion.

We finished our expansion project just in time to be able to quarantine from the pandemic in a safe , larger and more enjoyable space. We may have had to delay a party celebrating the new space until after the COVID episode is mercifully over but it surely was nice to have completed it in time for sheltering in place ! Thank you Ray.
– Barry & Lilyan, Westport, CT

We highly recommend Gaines Construction.
We hired Gaines Construction for our 2,000 sq.ft. addition. The company has been an absolute pleasure to work with. Communication with the owner, Ray, his workers and his subcontractors were excellent. Ray was well organized and very responsive. He always let me know his work schedule one week ahead of time and answered my hundreds of questions with great patience. Whenever there was an issue or emergency, Ray would respond would respond quickly and tried to fix the problem to meet my expectations with no hesitation. The addition has far exceeded our expectations in craftsmanship and quality. We later hired Gaines Construction for several other smaller projects and his work is always high quality and completed on a timely manner. We highly recommend Gaines Construction !   
– Susan & Charles, Westport, CT
Professionalism & Quality Work at its Peak
We have lived in the same house in Easton for 29 years, and Gaines Construction Co. is the only contractor that has worked on our home projects over those years. The reason for this is that the owner, Ray Gaines, is a man of integrity, his work is meticulous, and he hires workers who represent his company to the highest degree. Gaines Construction Co. has a reputation of doing quality and professional work, whether the project is big or small, and these attributes were exhibited each time Ray worked on our house.

Gaines Construction Co. recently turned our screened-in back porch into a four-season living room. Ray handled this project with the utmost professionalism and expertise. He and his workers turned our idea into a beautiful reality, with the least amount of inconvenience to us as possible. He scheduled workers efficiently and effectively, he was at the job sight daily, and he was approachable and responsive to all our questions. As the leader of this project, Ray exhibited class, trustworthiness, and control. Nothing was ever a problem.

Ray also has a sharp sense of hiring top-notch workers, since reputation is greatly important to him. Ray assigned Craig, an excellent carpenter, to our job. Craig is a master tradesman who has a wonderful work ethic. He is methodical, and he is a perfectionist. Throughout the entire project, he was on time, hard working, and professional. His superior work reflects his love of the craft. Most importantly, his positive attitude made our project a pleasant experience. Craig is the perfect example of the quality worker Ray brings to his projects.

Gaines Construction Co. has helped make our house into a beautiful home. We look forward to our next project with them!
– Gary & Debbie, Easton, CT

Upon our move to Connecticut and our purchasing a home in Shelton, a suburb of New Haven, we decided to enhance and complete the living room with an installation of clerestory windows which appeared to have been forgotten in the original design of our new house. With that in mind our selection of the contracting firm of Gaines Construction of Fairfield, CT. proved fortuitous. With the help of their design staff, we were able to precisely identify our home's window manufacturer allowing the specifying and purchasing of the new clerestory windows to be done completely confident that they would blend perfectly with the existing window configuration.

Gaines construction had the windows in hand within a week and their installation completed in the two days allotted. The removal and reworking of the interior mill/work necessary to allow the installation of the new clerestory units is now only a memory; the new windows look as though they were there from our home's inception.

From start to finish, Gaines personnel, at all levels, performed their roles in courteous, clear and clean fashion as they executed their craft. We look forward to engaging their design and construction expertise on projects anticipated for the future.
~Cyril C., Shelton, Ct.
Letter from the Danielczuk Family
On behalf of the Danielczuk family in Bridgeport, CT we would like to take this opportunity to say thank you fro the superb work. The carpentry structural repairs and sheet rock job that Scott Boyce did to our bathroom wall and ceiling was more that we expected.

We were especially impressed by the quality of workmanship, attention to detail, and team effort (between carpenter and plumber) which led to completing the repair of our corroded leaking pipes inside the bathroom wall and ceiling in a timely and efficient manner. Please pass on our thanks to Scott Boyce for a great job he did. Ray, we appreciate the fact that once Scott started this job, he stayed with it, replacing the wooden supports, insulation, fastening the sheet rock, plastering and taping the joints, feathering, sanding, and leveling out the bumps and nicks to our satisfaction and saw the job through to completion basically in a couple of days work. Outstanding performance!

Inclosing, we would gladly pass the word along about the technical expertise of "The Gaines Construction Company, Inc." to all of our family and friends. My mother's one hundred year old home was repaired / restored to its natural state. Should any of you potential customers wish to contact us please feel free to use our name.
~Stan & Dorothy, Bridgeport, CT
Fantastic Job!
Ray Gaines is one of a vanishing breed - a totally honorable man who gives honest input, solid numbers, shows up on time and stands behind his work. He truly means it when he says " I want you happy". He renovated my house 12 years ago and just completed another big project for us . . . on time (to the day), with no budget surprises, and with everything looking even better than I imagined. I am delighted to recommend him. THank you Ray! (FYI, I have plans for next summer's project.)
~Brigid S., Easton, CT
Gaines Construction does great work.
We have used Ray Gaines and Gaines Construction for over 30 years. They have done several projects from repairs to a new deck to a major renovation.In each and every case, Ray and his people were in constant communication with us from inception of the project to the very end. This is no small matter whether the project is big or small. Knowing that workers will be there when scheduled is important to us. And Ray is wonderful at being sure the project is progressing as scheduled, and most importantly, that the work is of the highest quality. We have always been completely satisfied and will not use anybody except Ray for our construction and repair needs. Gaines Construction does great work.
~Michael A. and Veronica A. Conway
Best company I have ever worked with, actually an understatement…
They are creative, resourceful, detail oriented and knowledgeable.  
They have worked with me from the very beginning at many levels, from solving an extreme case of humidity/mold in my basement, along with updating all the operating systems in the house, to the most incredible transformation of an old house.

I can rave about this company and their workers for hours, probably without being able to put into words how responsive and hard working they all are.  The quality of their subcontractors is superb, very sincere people, and in a world where honesty is rare to find, I most say they are a gem, because they are very honest.

There is one person that I most acknowledge, who has gone out of his way in multiple occasions –including right after hurricane Sandy, that cause incredible damage in the area–Ray Gaines, his creativity and never ending search for the best way to do something goes beyond any expectation.
~Ella G. Norwalk, CT
What a company !
I am from New Jersey (no laughs please) and purchased a refrigerator as a surprise gift for a friend who lives in Weston Ct and arranged to have it delivered when she was not home.

I had to get up at six in the morning, and drive over 75 miles to meet the delivery person, but I knew the gift would make her happy – so it was worthwhile.  However when the delivery people arrived, they looked at me and said "lady it ain't going to fit"…  and it was then that I realized that, my good deed was about to go seriously wrong.

So there I was stranded in Conn. not knowing a soul. I desperately picked up the phone book and I started to make calls to construction companies.

Much to my surprise I reached Nicole– the lovely Office Manager at GAINES QUALITY REPAIRS & MORE and she promised to help out. (Maybe she just did not want to hear me cry).

Sure enough within two hours George, a skilled carpenter was on the scene, shaving off about an inch from the Formica counter-top and sliding in the refrigerator into place.  I was so so happy. He brought all the tools, did the job without much fuss AND cleaned up after himself.

The strange thing is I must have made such a raucous, that when George was finishing up, his supervisor Michael stopped by to make sure I was happy.

In New Jersey it is impossible to even get a contractor to call you back, let alone show up within two hours and do the job right.  Maybe I should consider moving to Conn., but in the meantime I want to YELP that some firms do get it right, and I would definitely recommend GAINES QUALITY REPAIR for any type of construction job
~Diane D. New York, NY
I just wanted to say that I drove by my Grandmother's house and the railings that you had installed looked great. She is really excited about them. When I stopped and said hello, she showed me the "How to use them" and couldn't  stop gushing about how excited she was to have them. Just thought I would send you a note.
~Cheryl M., Bridgeport
The transformation of my second floor was nothing short of a miracle – [they] truly made something wonderful of nothing – and I love it.
~Robin, Fairfield
Their attention to detail, timing and overall workmanship was very impressive. Rebuilding these older homes is very difficult. [They] did it with speed and grace. 
~Robert, Southport
We are so pleased with the outcome; this is truly a wonderful place to call home.
~Beth, Southport
There was never any question about doing things right. Corners were not cut. The bottom line is that everyone on the team was thinking. 
~Sharon, Easton
[The] team did everything we could have asked for and even things we didn't know to ask for. 
~Richard, Westport
The quality of craftsmanship and positive can-do attitude that Ray Gaines and his skilled associates bring to their work, place them in the highest category of contractors. 
~David P, A.I.A.
The execution of the plan exceeds our wildest expectations. Beyond the beauty of the construction, what is really impressive are the creative touches provided by you. 
~Jeff, Easton
The craftsmanship was of the highest caliber and the conduct of your crew was exceptional. 
~Emmett, Weston
Their #1 priority throughout the project was quality and workmanship, displayed by Gaines employees as well as their subcontractors. 
~Bob, Fairfield
Your staff is a reflection of your commitment to excellence; they are technically knowledgeable in addition to being fine craftsman – an unusual combination. 
~Jane, East Norwalk
Remodeling always involves some disruptions of course, but working with you makes that process as pleasant as possible – especially when we know that [the] end result will be completely satisfying. 
~Diane, Westport
The people working at my house every day were very professional. It was a pretty big project, and during the seven weeks it took to complete they arrived promptly every day, always worked hard and really seemed to take pride in the work they were doing. They left reliably the same time every day, and always cleaned everything before leaving. 
~Beverly, Fairfield
Your knowledge of what was necessary to do the job right was only exceeded by your attention to many large and small details required to get everything started properly. The products you specified and the people you assigned to us were the best. 
~Paul, Fairfield

I have recently gotten our final payment to you for the recent work you did for us on our home. Melissa and I could not be more happy and satisfied; not only with the results, but equally with the way that everything was handled from the start, right to the very finish.

Your ability to work with insurance companies and to deal with our insurance company, in particular, enabled all aspects of the job to proceed seamlessly.

Ralph was outstanding. He is very thorough from start to his clean-up at the end of each day. We thank you for making him available to us. He did everything unbelievably well, and his efficiency and cooperative spirit made this undertaking a pleasure.

I cannot close without mentioning Cindy. Her ability to keep me informed at all times was most helpful and refreshing. She really was on top of everything. and she was most pleasant.

We would be most willing to recommend you to anyone we know, as well as to anyone you would like to have contact us. Again, thank you for a job very well done.

~Paul, Fairfield
Want to find out more? 
Our expert team is ready to hear more about your home or commercial improvement project today. Whether you need a kitchen or bathroom remodel, whole home renovation, basement remodeling, deck building services, historical home renovations and all things general contracting.
Get in touch with us today using the form to the right, call us at 203-268-7756 visit us at our office located at 32A Berwick Court, Fairfield, CT 06825 or click the button below. We're looking forward to hearing from you!